David Shepherd – President / Director of Marketing / Technical Advisor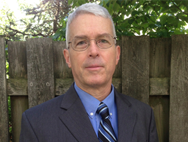 Back to Team page
David Shepherd – President / Director of Marketing / Technical Advisor
Email David
David J. Shepherd,
Excellence is not a singular act, but a habit. You are what you repeatedly do." – Shaquille O'Neal
Graduated from New Providence High School, New Providence, NJ 1978. Attended Union County College, Cranford, NJ.  Graduated from The New York School of Electronic Security and Locksmithing with 600 hours of training.  NY, NY. 1981.
My Security Experience began at the age of 18 when I took a Guard position with Piquet Security Systems, Inc. Piquet was based out of Ardmore PA. They had a Guard Division in NJ, which was managed by one of my mentors – Fred Parker. For 2 years I guarded many high security sites including:
Roseland and Florham Park Prudential Buildings
Allstate Insurance's Headquarters in New Providence
Bell Labs 200 acre Chester Research Facility.
My Alarm System experience began as a helper for Piquet under the direction and with training from Fred Parker.  Our team at the time installed security systems in the homes of corporate executives from the guarded businesses. In January 1981 at the age of 20 I founded Shepherd Security Systems. I began to provide Locksmithing and Alarm Systems services and after several years switched to Alarm Systems only.
With continual training I am keeping up with the latest advancing technologies and codes to provide the most cost effective, convenient and reliable security, video, fire protection and automation to the homes and business we serve.
Personal:
Married for 18 years to Aleksandra who is currently CFO of Shepherd Security. Proud father of 2 boys ages 9 and 4. Hobbies include Mountain Biking, Water and Snow Skiing, Hiking, Fishing and Coaching Baseball for my son's teams. I am fortunate to be under the tutelage and mentoring of Gil Resnick a 40-year industry sales veteran. Gil has been a colleague for almost a decade. We are both passionate individuals about our work and we hit if off immediately. Gil is our Director of Sales and is helping me to take my successful business to the next level.
The Future:
After 30 years of selling, personally installing and servicing our systems I am expanding the business to serve the growing needs for up to date – reliable security solutions. We focus on systems that are "well thought out" with "adequate protection" for the family, home or business as our focus and in providing the "Latest and Greatest" – "State of the Art"-  "Secure" Systems, Video and Automation.
Sincerely,
Dave Shepherd
"Work is a something you can count on, a trusted lifelong friend who never deserts you."  – Margaret Bourke-White, American Photojournalist. (1904-1971)