Why Shepherd Security
Above:  Our Central Station – Criticom Monitoring Services – NJ, FL, CA.
What separates us from the Competition is Dave Shepherd.
Dave's name goes on every system we install or upgrade. He has personally installed over 500 systems himself and he inspects every new installation and upgrade. He has been around a long time and is not going anywhere soon. He and his wife have two young boys ages 5 and 10 to raise and put through college. Many of our customers have already met the oldest – Michael, on Sales or Service calls he went on with his Dad.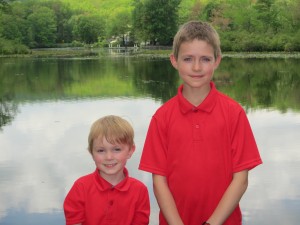 – Samuel and Michael
Dave treats his customers like an extended family and he is readily available to discuss your system, provide personal instruction, design a new system or upgrade and demonstrate the latest technologies. As he says: "The Buck Stops Here" Dave's Direct Cell is 973-670-1355.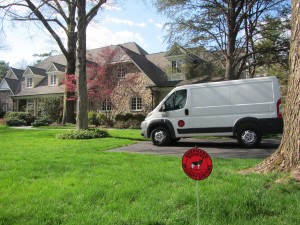 Contact us today to schedule a confidential, no obligation survey of your premises and a consultation so we may design and propose a solution utilizing the latest most reliable, secure and effective technologies to protect your LIFE & PROPERTY.
A Brief History: Shepherd Security Systems, Inc. was founded in 1981 by current President David J. Shepherd at the young age of 20 while the industry was in its infancy.  As an Innovator and Hard Working Entrepreneur Dave's business has emerged as one of the leading providers of Mid to High-End Residential Systems and in the Commercial spectrum we specialize in Professional Offices for Doctors, Dentists, Medical Offices, Attorneys, Architects, Realtors Offices and Insurance Agencies. We have a proven track record, a stellar reputation and a long list of quality references provided upon request.
We have installed Hundreds of Systems to protect Estates, Single Family Homes, Condo's, Schools, Businesses, Office Buildings, Churches, Courthouses, Police Stations, Marinas, Yacht Clubs, Equestrian Estates, Agricultural Farms and Historical Landmarks.
New Construction Contracts have included: Murray Hill Square -Murray Hill, Stonegate at Watchung – Watchung Murray Hill Farm – New Providence and Berkeley Heights Millbrook Glen – Randolph, Oak Meadows and Meridan Heights – Rockaway, Dorchester Manor, Windsor Heights and Ascot Manor – Sparta, Willow Spring Farm – Mendham Twp.
Our Geographic area is Northern and Central New Jersey.
Above is a New Jersey Barn Restoration Fire Protection Project installed by SSSI in 2014.